THE BAD
Sienna Miller.
When she's good, she's pretty good. But when she's bad, she's atrocious. Ugly, ugly bodice. By far, the worst hair. Unless of course she's up for an advertising gig for Swiss Miss.
Renee Zellweger.
In theory it should work. Dress style isn't bad. The color's okay - - it doesn't thrill me but we're not talking Minnillo here. And yet, it just doesn't gel. Maybe it's the constipated, frozen look on her face?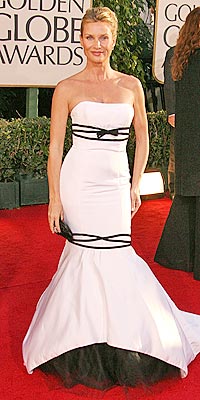 Nicollette Sheridan.
Nic, Beauty Pageant Barbie called and wants her dress back. NOW.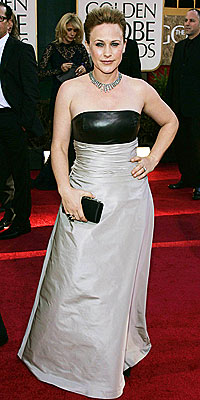 Patricia Arquette.
Was she attending a Raiders draft party after the awards? Or did the photographer forget color film?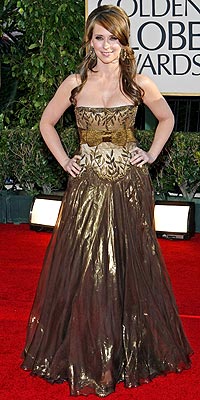 Jennifer Love Hewitt.
Isn't it some kind of fashion felony to wear gold to the Golden Globes?