Just a little trip down memory lane, to remind us of what a "style icon" Katie/Kate is: (at least per Mr. Blackwell who is showing that, after 47 years, it's high time for him to hang up his tux)
The infamous pregnancy onesie. Words just aren't adequate to describe the stylishness of this slick, cringe-inducing, one-piece suit for mommies-to-be.
The nursing bra slip. If Britney can forget to put her panties on, then Katie can forget to flap up.
The hair. Nothing says "I'm a woman in love and I don't give a rat's ass about my looks!" quite like letting your hair resemble said rat's ass.
The dark circles. Because everyone knows that black is stylish. And slimming.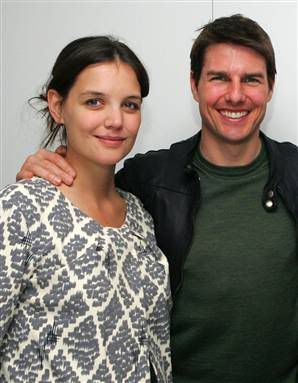 The best accessory. Gay men are a girl's best friend.