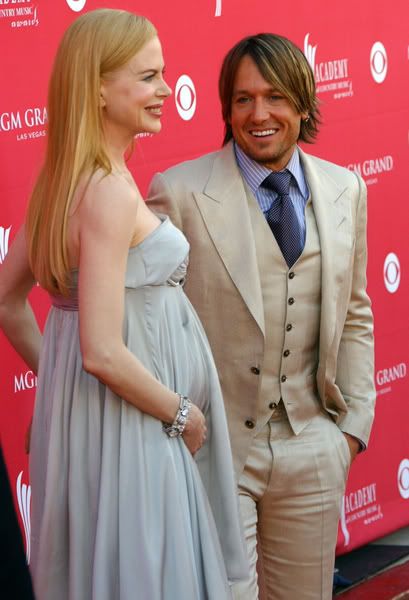 Photo Source: Celebitchy
Just in time to steal the thunder from TomKat's July Fourth outing, Nicole Kidman and Keith Urban welcomed their first child, daughter Sunday Rose Kidman Urban, born in Nashville in the early hours of Monday, July 7.
I will admit that my first thought upon hearing the newest Urban's name was "What the eff?" but Sunday has grown on me and I do think it's very pretty with Rose.
Congratulations to the Urbans and I hope we see little Sunday soon.