Books! These are the best books I read in 2008 - - although not necessarily published in 2008. Enjoy!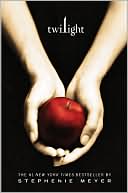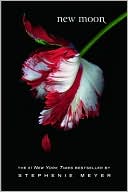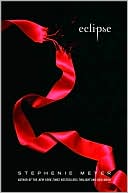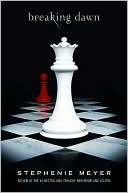 1.
The Twilight series
. Yes, I fell victim to the
Twilight
-ization. Heard about the books, didn't care and wondered what all the fuss was. Decided to break down and request
Twilight
at my local library. Was on the wait list for something like SIX MONTHS before I gave up and bought my own copy. Devoured it and understood the obsession. Tore through
New Moon, Eclipse
and
Breaking Dawn
just as quickly and even joined a
Twilight
fan board. It's crazy, I know. Can't wait for the DVD to come out to add to my collection.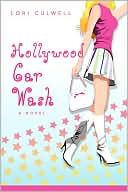 2.
Hollywood Car Wash
. This was the best beach read imagineable. It certainly doesn't hurt that the main character Star Spencer (formerly Amy Spencer) was allegedly based on the Idiot Corpse Bride herself, Katie Holmes.
Hollywood Car Wash
is a quick, easy read, filled with just enough gossipy-type smut that it makes for fun reading, but without getting a Jackie Collins-esque feeling. Best comparison between the fictional Star Spencer and Katie Holmes? The "arranaged" relationship between Star and closeted film actor Brad Rockwell, with the media gifting them the moniker of "RockStar". Hmmm, sound familiar, TomKat?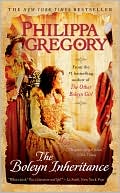 3.
The Boleyn Inheritance.
I really enjoyed
The Other Boleyn Girl
when I read it and while anxious to read the follow up, I guessed that it wouldn't be nearly as enjoyable as its predecessor. Wrong. While
The Boleyn Inheritance
covers less time overall than
The Other Boleyn Girl
, it moves even more smoothly than
Girl
and the characters seem more fleshed out and compassionate. Even knowing the outcome beforehand doesn't spoil this retelling of Henry VIII with two of his wives (Anne of Cleves and Katherine Howard) and Jane Boleyn, former sister-in-law of Henry's late wife, Anne Boleyn.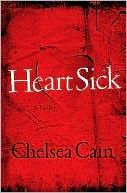 4.
Heartsick
. Quite possibly one of the best mystery/thriller genre debuts of all time. Archie Sheridan is a Portland cop who is deeply flawed - - mainly due to his brush with death with the Beauty Queen Killer, the psychotic Gretchen Lowell, who still has a dysfunctional and creepy bond with Archie. A new serial killer is striking Portland and Archie is trying to solve the case, with the help of punkish newspaper reporter Susan Ward - - as well as his tormentor, Gretchen Lowell. Fascinating, fascinating book that you can't put down.
5.
Sweetheart
. The sequel to
Heartsick
, while not as good as its stellar predecessor, is still a good, solid read. Archie Sheridan returns, along with Susan Ward, to hunt down Gretchen Lowell, who has escaped from prison. Will Gretchen get away? Will she resume her killing spree? Will she come after Archie?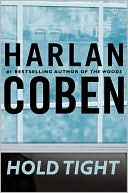 6.
Hold Tight
. My first book by Harlan Coben, it won't be my last.
Hold Tight
is the story of Mike and Tia Baye, who decide to put spyware software on their teenage son's computer after a friend commits suicide - - and find out information they would have preferred not to know. Throw in a sadistic killer with two seemingly unrelated murders around the same time and
Hold Tight
becomes a fast-paced, addictive read.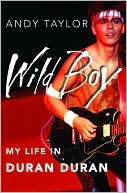 7.
Wild Boy
.
Wild Boy
is guitarist Andy Taylor's autobiography of life pre and post Duran Duran. If you're a fan of the Eighties' Fab Five (and I most certainly was and am),this is a fascinating read of how the band was formed and how, at the height of their fame, the group was already imploding from differing personalities, the pressure of overnight success and fame, alcohol and drugs.
8.
Here's the Story
. If you saw my earlier review of this book, you will know that I gave it an enthusiastic "thumbs up"! Maureen McCormick provides a brutally honest recollection of her life, from her birth into an already troubled and dysfunctional marriage and family, to becoming "the perfect teenager" Marcia Brady on
The Brady Bunch
, to attempting to become an adult actor in Hollywood and adapt to post Marcia Brady life. Along the way, McCormick developed an eating disorder, poor self esteem, a serious cocaine problem and fear of a possibly genetic mental disease.
Here's the Story
isn't happy reading by any means but McCormick's brave retelling should garner her a new respect.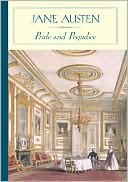 9.
Pride and Prejudice
. Okay, this one is a bit of a cheat because I read
Pride and Prejudice
ever year. However, this book continues to remain my favorite Jane Austen work and one of my favorite books overall. Whether it's your first read, or your fiftieth,
P and P
remains a fresh, witty and charming look at life in England during the early 1800s. Mrs. Bennet is in a constant dither over getting her five daughters married off and married well. Oldest daughter Jane is the beauty and a quiet, introspective type. Second daughter Elizabeth is feisty and outspoken. Daughter Mary prefers a good book to any male company. Youngest daughters Kitty and Lydia are silly and flirty. When Mr. Bingley lets nearby Netherfield Hall, and brings along good friend Mr. Darcy, it seems the Bennet family's fortunes may be changing. One of the greatest works of British literature.
Images courtesy of the Mother Ship (i.e., Barnes & Noble)