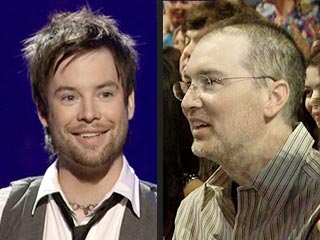 Source: tvwatch
One of the staples last season on American Idol was Cookie's brother, Adam, in the audience and/or Cookie's reminder of his brother with the initials "AC" on his guitar. It was thanks to Adam that Cookie auditioned for the show, leading to his much-deserved win.
Adam had been battling brain cancer for the last 11 years, a battle that he lost Sunday morning, after the cancer had spread to his spine. He leaves behind a wife and children (not to mention his mother, father and Cookie).
Cookie was the honorary chairman at Sunday's Race for Hope 5K run/walk in Washington, D.C., raising more than $97,000 for the cause.
Condolescenes to the entire Cook family. Thank you, Adam, for your brave fight and tenacious spirit. You will be missed.