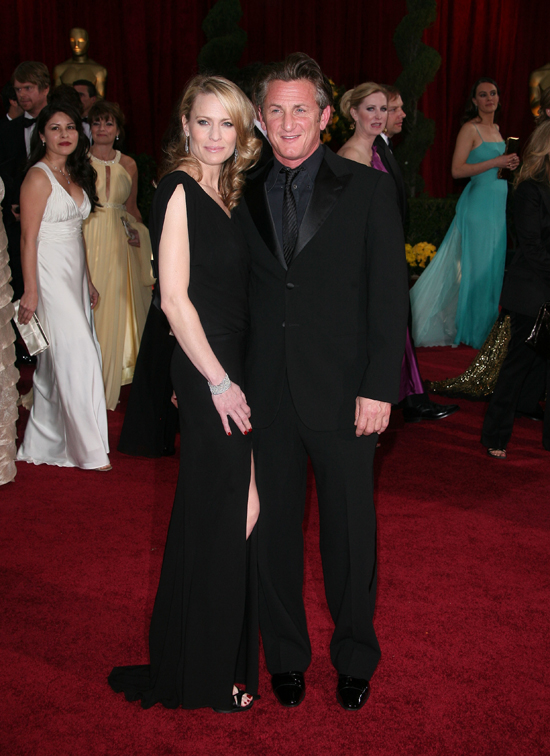 Source: celebitchy
In a game of "I want a divorce", "No, I don't", "Okay, yeah, I do", Sean Penn has rescinded the divorce papers he filed last month, wherein he infamously requested not to pay spousal support to his oh-so-long suffering wife Robin.
I'll admit that I was saddened to hear this. Not only because I think Sean Penn is a huge dickbag (and the worst kind of dickbag - - hugely talented with massive amounts of money) but because I don't think he has any intention of staying with Robin for the long haul.
I imagine either Penn had a little hissy fit and filed for divorce in the midst of a tantrum or he met someone (Natalie Portman, perhaps?) that he had a strong urge to bone and for the sake of decency (ha!), filed for divorce in order to gain the "freedom" to do so. I wouldn't put it past him.
I feel sorry for Robin. She deserves so much better than this.