Mailbox Monday is a weekly meme hosted by Marcia at
The Printed Page
where we share what reads we have received in our mailboxes the previous week.
This past week was like Christmas - - twice! - - for me. Here is what I received:
Sent by publishers:
The Circle of Friends: Book V - Heather
by L. Diane Wolfe
A new beginning awaits Heather Jennings. The position at Clemson means she will finally realize her dream of coaching basketball. Heather is ready to focus on her duties, using sheer force if necessary to prove her independence.
Unfortunately, her triumph is hampered as father and greatest advocate lies dying of cancer. Battling her grief, she must also deal with a sister who appears incapable of responsibility or achievement. And once basketball season begins, a talented but cocky player who resembles her in every manner challenges all that remains of Heather's patience.
Heather's life changes when she encounters a man capable of handling her bold and feisty attitude. Straightforward and smug, he entices her to date him, and despite his gruff nature shows a great capacity for compassion. However, the last thing Heather needs is a serious relationship with a man equally fixated on work and opposed to marriage…
Recollections of Rosings by Rebecca Ann Collins

The eighth novel in the bestselling Pemberley Chronicles series, with fascinating social history of the Victorian period as a backdrop. A catastrophe at Rosings reunites two sisters, the daughters of Charlotte Lucas and Mr. Collins, who are forced to confront the ghosts of the past and find new direction for the future.
The Scarlet Lion by Elizabeth Chadwick

A page-turning novel of honor, intrigue, treachery and love, continuing the story of England's greatest knight of the Middle Ages, William Marshal, from bestselling author Elizabeth Chadwick, "an author who makes historical fiction come gloriously alive" (The Times of London). A writer of uncommon historical integrity and accuracy, Elizabeth Chadwick has created a stand-alone follow-up to The Greatest Knight that was nominated one of the landmark historical novels of the last ten years.
The Stolen Crown by Susan Higginbotham

A War of the Roses as never heard before, readers will find a story focusing on the period before 1485, a sympathetic Buckingham, a Richard III who unquestionably murders the two princes in the tower, and a partiality towards the Woodvilles, all told through the unique perspective of sweet Kate, sister to Elizabeth Woodville, Queen of England.
Purchased by me: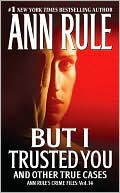 But I Trusted You and Other True Cases by Ann Rule
Ann Rule, who famously chronicled her own shocking experience of unknowingly befriending a sociopath in The Stranger Beside Me, offers a riveting, all-new collection from her true-crime files, with the lethally shattered bonds of trust at the core of each bloodsoaked account. Whether driven to extreme violence by greed or jealousy, passion or rage, these calculating sociopaths targeted those closest to them -- unwitting victims whose last disbelieving words could well have been "but I trusted you...." Headlining this page-turning anthology is the case of middle-school counselor Chuck Leonard, found shot to death outside his Washington State home on an icy February morning. A complicated mix of family man and wild man, Chuck played hard and loved many...but who crossed the line by murdering him in cold blood? And why? The revelation is as stunning as the shattering crime itself, powerfully illuminating how those we think we know can ingeniously hide their destructive and homicidal designs. Along with other shattering cases, immaculately detailed and sharply analyzed by America's #1 true-crime writer, this fourteenth Crime Files volume is essential reading for getting inside the mind of the hidden killers among us.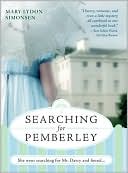 Searching for Pemberley by Mary Lydon Simonsen
Through letters, diary entries, and oral history, a couple in the nearby village share stories of the people they say inspired Jane Austen. They also tell their own love story, made difficult by their vastly different backgrounds-she was one of the social elite while he was the son of a servant.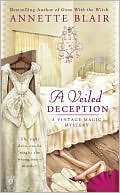 A Veiled Deception by Annette Blair
A fun new mystery series from the author of Gone with the Witch.
The right dress can be magic; the wrong one—murder! From the national bestselling author of Sensation's Witch series comes the new Vintage Magic mystery series, featuring Madeira Cutler. While opening her own vintage clothing shop, Maddie must clear her family's name when her sister's wedding festivities hit a snag: murder.
So what books came into your house last week?