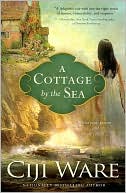 Synopsis: A sweeping, romantic tale of modern day Britain colliding with the bawdy, eighteenth century world of a bold English heiress whose love story has echoed down through time. To Blythe Barton Stowe, a cunning cottage on the wild coast of Cornwall in the land of her forebears sounded like the perfect escape from the pain and humiliation of events in far off Hollywood that had ended her marriage, her career, and all but destroyed her self-esteem. But soon she seems to be reliving a centuries-old tragedy that once beset her namesake ancestress. Her landlord, the handsome owner of the shabby manor house on the hill, appears equally entwined in her destiny as they unearth one shocking family secret after another. Before long, Blythe concludes that her intriguing neighbor is more than just an impecunious British gentleman bent on saving his ancestral home, and she seriously begins to question whether the unbridled attraction she feels for the honorable Lucas Teague is strong enough to transcend time and place…
(from author's website)

A Cottage by the Sea
was my first book by Ciji Ware and I am so grateful I had the chance to read this incredible book. It had everything that normally interests me - - a Hollywood background, an English setting, a bit of history and touches of the supernatural. So good was this book, it kept me up until after 3 a.m. to find out what was going to happen.
I was entranced from the first page, between author Ciji Ware's enchanting writing and a heroine that I not only really liked but could relate to. I found Blythe to be a spunky character without being pushy or overbearing and while she was also soft, she wasn't a pushover. Her emotions and the impact on her self esteem were raw and cut through every page - - I could feel Blythe's despair in the pit of my stomach, so gripping and understandable was her pain.
Lucas Teague was a satisfying and masculine hero, from the first moment he appears as Blythe's new landlord in Cornwall to his mucking through his estate in his Wellies and dented Land Rover to his customary tea taking at 4 p.m. daily. One of my favorite aspects of Lucas was his vulnerability, showing that underneath that stiff British upper lip, he did have his flaws. In fact, several times during the course of the book, I felt strong parallels to Mr. Darcy's interactions with Elizabeth Bennet in
Pride and Prejudice
, where both parties are so strong willed and determined they can't see what is so obvious to the bystander (like this reader).
I found the historical aspects of the novel to be thoroughly enjoyable. They made up only perhaps an eighth of the book overall but they were so rich in detail and so engrossing to have put the whipped cream on top of this slice of literary pie. In fact, the flashback scenes of the original Blythe, Kit, Ennis and Garrett could have made a stunning story all on its own.
The cherry on top of this confection would have to be the incredible locale. I have never been to Cornwall (or to Britain, in fact) but Ms. Ware's beautifully descriptive writing gave me the most gorgeous mental images of this lovely coastal area of England. As Blythe described walking from Painter's Cottage to Barton Hall, I could shut my eyes and see the wooded walk, hear the waves behind me and prepare to see the rhodedendrons as tall as trees as Barton Hall came into view. This book only served to whet my appetite to see this amazing country.
Cottage by the Sea
is one of the best books I have read this year, hands down, and one of my favorite historical fiction pieces overall. This book has romance, it has drama, it has history and it has the supernatural. There is something for every reader to enjoy and savor. I could not recommend this book highly enough and feel that any reader taking a pass on this delightful novel would be missing out on an incredible and worthy experience.
Cottage by the Sea
is available for purchase now at major booksellers including
Barnes and Noble
and
Amazon
.
For more information on
Cottage by the Sea
and author Ciji Ware, please visit Ms. Ware's
website
.
Review copy of this book provided by the publisher in exchange for a fair and honest review. In no way did the provision of the book affect the outcome of my review.