BOOK DESCRIPTION:
Sandi Gelles-Cole imagines the life the screen legend and enduring cultural icon might have led -- from the opening scene (below) to her 85th birthday on June 1, 2011.
DRAMA QUEEN: June 1, 2011 They say only the good die young and I guess it s true because I m still here. Today is my eighty fifth birthday. During these years I have lived three lives: Before Marilyn, Being Marilyn and After. I created Marilyn Monroe and then men molded her: studios, agents, and husbands. Ever since the night I did not die, I have tried to leave her behind, but wherever I went, the creature followed. I tried to run. I tried changing my name, my country of residence, my hair color, body type, career and sexual preference. I went to college for coursework in Humanities and studied Russian Literature. But there was no escaping her. The character I created became my own personal monster and devoured me in the 50s, and even after she died I could no more be someone else than I could grow a penis, change my skin color, or stop being a movie star. My so-called death scene is always described the same: My housekeeper, Eunice Murray, finds my wasted, naked body tangled in a sheet, wet from secretions better left unexplained. I am face down with one hand hanging over the telephone. This detail is discussed often; am I answering a call or making one and if I am calling, then whom? But it did not happen that way. I cheated death. . .
The Memoir of Marilyn Monroe by Sandi Gelles-Cole is an interesting take on what could have happened had Marilyn Monroe not died that night in 1962 and instead, lived on in relative obscurity.
As a lover and someone who obsesses over old Hollywood, this book is right in my literary wheelhouse. I love the Hollywood connection and I love the "what if" of questioning if Marilyn, like the urban legends surrounding James Dean, Elvis and Jim Morrison, to name but a few, faked her death and went underground.
The Memoir of Marilyn Monroe is written as a first person account from Marilyn herself, beginning with her eighty-fifth birthday this year and covering not only her three marriages and affairs with John and Robert Kennedy but also the night she overdosed. No one is spared, from her husbands (Joe DiMaggio is presented as a controlling and physically abusive brute; Jim Dougherty and Arthur Miller as weak) to her doctor and housekeeper (both presented as bitter people using Marilyn for their own gain and both willingly involved in permanently quieting her . . . or so they thought). Marilyn herself is not spared either. She's shown as an addict and alcoholic and incredibly selfish, particularly when it comes to relationships, be it with men or women.
Diehard fans of Marilyn's may not appreciate the creative license that Ms. Gelles-Cole takes with the icon. I didn't mind the author's use of creativity; however, a few times I did find Marilyn's switching from Marilyn to Norma Jean to Cherie a bit tedious. I would have liked more information on Hollywood and Marilyn's movie making; a majority of the book focuses on Marilyn's drug and alcohol abuse and rehab.
The biggest problem with The Memoir of Marilyn Monroe? In my opinion, the gramatical and typographical errors sprinkled in the book. Grammatical errors are a huge pet peeve of mine; the story is interesting but not strong enough to keep me from noticing the mistakes.
On the up side, The Memoir of Marilyn Monroe illustrates how a person can become strong on their own and how he or she can leave fame and fortune behind and only then find true happiness. It's inspiring to think of how, had Marilyn herself survived, she might have turned her life around and become the person that Ms. Gelles-Cole writes of here.
For readers who prefer their books on the slim side, The Memoir of Marilyn Monroe will be a good fit, coming in at under 200 pages and with relatively larger than normal type.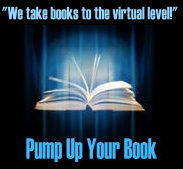 For fans of Marilyn Monroe and old Hollywood, who don't mind unique spins on fictionalized accounts, I'd say to give The Memoir of Marilyn Monroe a try.
Although I personally liked The Memoir of Marilyn Monroe and found it an interesting read, and I liked the Marilyn at the end of the story, I didn't like Marilyn herself as much during the journey.
The Memoir of Marilyn Monroe is available for purchase at major booksellers now, including Amazon.

I am an Amazon affiliate. If you make a purchase through my link, I will receive a small commission.
Review copy of this book provided by the author and Pump Up Your Book in exchange for a fair and honest review. In no way did the provision of the book affect the outcome of my review.